ABOUT CARLSON CHIROPRACTIC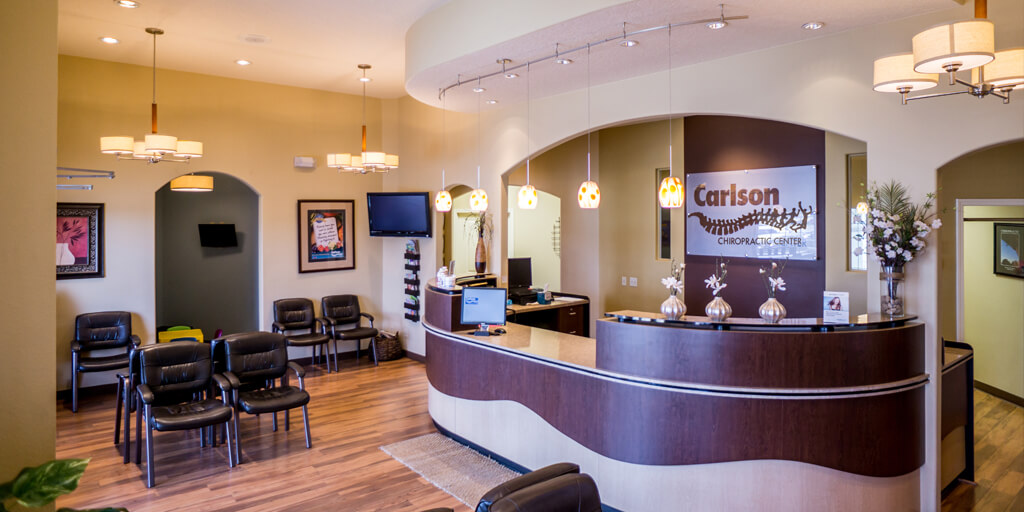 OUR MISSION
S
ince 2003, Carlson Chiropractic has worked with a hands on approach to health care. We're committed to helping our patients live a healthy life. Each of our doctors bring their advanced experience and knowledge to the practice, providing patients with the tools and education for optimum health and wellness. We realize that every patient has different health and wellness needs. That's why we customize a program specifically targeted to each individual as they walk through our state-of-the-art facility. Whether your body needs spinal decompression, gentle manual adjustments or even a customized nutrition plan, our team will work with you so you can "live your life naturally."
Chiropractic care and maintenance uses the basic principle of putting the patient first, since we don't prescribe drugs to relieve symptoms but rather work with patient's body through manual adjustments, muscle stimulation and nutrition. In other words, health has more to do with making sure the body is functioning properly rather than making sure the patient feels good for a short period of time. If the body is working the way it should, then the patient should feel great—period.
OUR DOCTORS
DR. CARLSON
Dr. Steven M. Carlson is firm, positive and enthusiastic in his approach, in Chiropractic medicine and in life. A graduate of Kansas State University, where he received a Bachelor of Science Degree in Life Sciences, Dr. Carlson completed his education, and received his Doctor of Chiropractic Degree, Summa Cum Laude at Palmer College of Chiropractic in 1996. After working in a group practice for seven years in Florida, Dr. Carlson moved to Joplin with his wife Heather, and their two children, and founded Carlson Chiropractic Center in 2003. He is a member of ACA, MSCA, ICPA, Rotary and the Joplin Chamber of Commerce.
DR. GROSS
Dr. Gross graduated from Logan University with a Doctorate in Chiropractic and a Bachelors in Human Biology. His coursework has since focused on integrative primary care, family practice and holistic functional medicine. Dr. Gross utilizes clinical laboratory testing and analysis (including blood, urine and saliva), dietary and nutritional education and lifestyle modification. Natural and alternative therapies are implemented for conditions ranging from autoimmune conditions to sugar metabolism issues. He has a passion for getting to the root cause of patient's health issues. Dr. Gross routinely hosts free food sensitivity workshops—that's right, they're completely free.

DR. NIKOLAY
Dr. Nikolay graduated with Honors from the University of Wisconsin- Eau Claire where he earned his Bachelor's degree in Kinesiology. He continued his education at the prestigious Palmer College of Chiropractic where he again graduated with Honors. Dr. Nikolay has always had a passion for sports as he was a 3 sport athlete in high school, and now continues to stay active through recreational hobbies—his favorites being volleyball, basketball, and golf. Dr. Nikolay first found the wonders of chiropractic care during his elementary school days, and continued to benefit from chiropractic care as an athlete, student, and doctor ever since. His passion lies in caring for his patients as if they were his own family, helping them understand chiropractic care, and providing a positive beacon of light with everyone he encounters.

REGISTER FOR A WORKSHOP